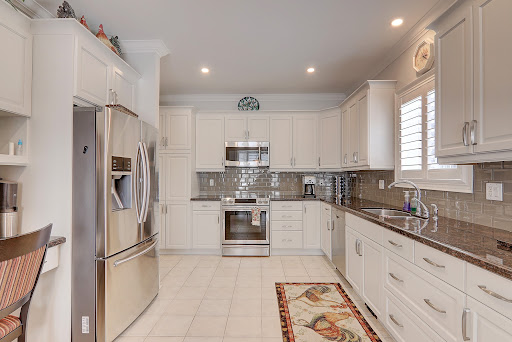 Since 2016, this client has been eagerly searching to move but hesitated on the destination of their new home. After some research, I suggested they consider the area of Ballantrae Golf course with many bungalow layouts they may prefer. This couple enjoys golf and their ideal home would be a bungalow. Over a period of time we had been looking at homes but unfortunately was unable to find a suitable home to their liking.
I continued to persevere and was determined to find a beautiful home for this couple. To be proactive, I started to make phone calls to find potential sellers in the neighborhood. Eventually, our luck had turned around and I found a seller in the area who was ready to sell. I knew this Augusta Model home would be the ideal home we had all been waiting for.
During a stressful time like Covid season, to finish the deal with efficiency and ease. I brought the buyer directly to the seller. This eliminated the time and effort we would normally attend to showings, bidding wars, and discussions about various offerings. The deal went smoothly and with no difficulty. I'm happy to say we struck a deal, the home was sold before it even hit the market.