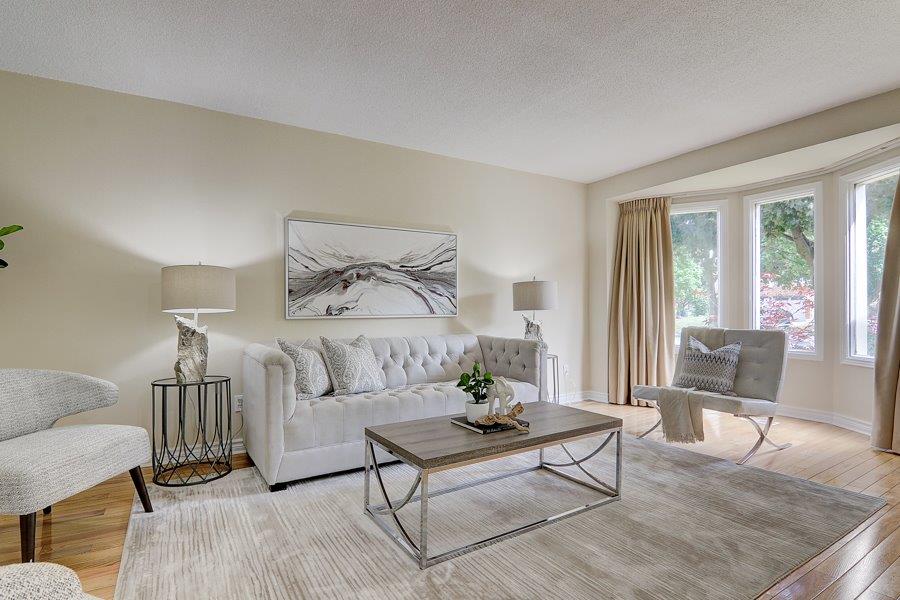 I met my client for Fincham while door knocking in Markham Village. My client wanted to sell because they had plans to downsize. 214 Fincham has 4 bedrooms, 3 Bathrooms, finished basement and is 2500 Sq Ft. My clients were the original owners and had not done much updating over the years. 185 Fincham, down the street, also listed during the same time. This property had no furniture but updated their kitchen and had a similar layout.
Before listing our property, there were minor fixes to be tackled first to create a more presentable home for showings. We painted the walls, fixed up some wears and tears, got rid of unnecessary clutter and cleaned the home. Creating a more open and clean space helps to show the homes potential and features. We decided we would stage the home as well to create more attraction to the property. Staging is a very significant strategy to helps buyers picture themselves living in the home. It ensures your home shows at its very best with a great impression.
In the end, 214 Fincham was sold at $1,332,000 while 185 Fincham sold at $1,300, 000. We had a total of 4 offers and sold within a weeks time.